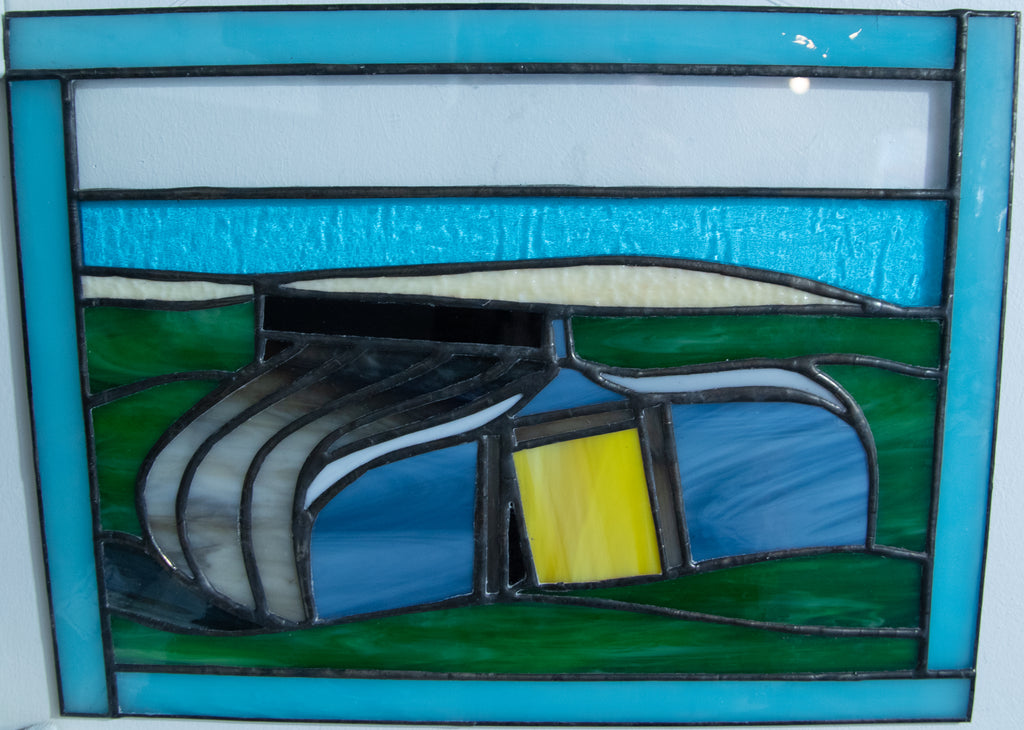 Holy island - Glass - Up-turned boat
This unique panel is made exclusively for Celtic Crafts by Gail.  It shows the well known, Up-turned Herring boats which are down by the harbour and used as work sheds by the Holy Island Fishermen.
Again, as with all of our glass, the colours and types of glass vary with each piece. To order it would be best to choose a border colour then I can send one in that range - so a lovely surprise guaranteed !
Even though fairly heavy, this panel will hang safely from the strong nylon cord on the back
Size: approx.  35 cm wide x 25 cm deep
Our picture is showing the 'tan'  border.