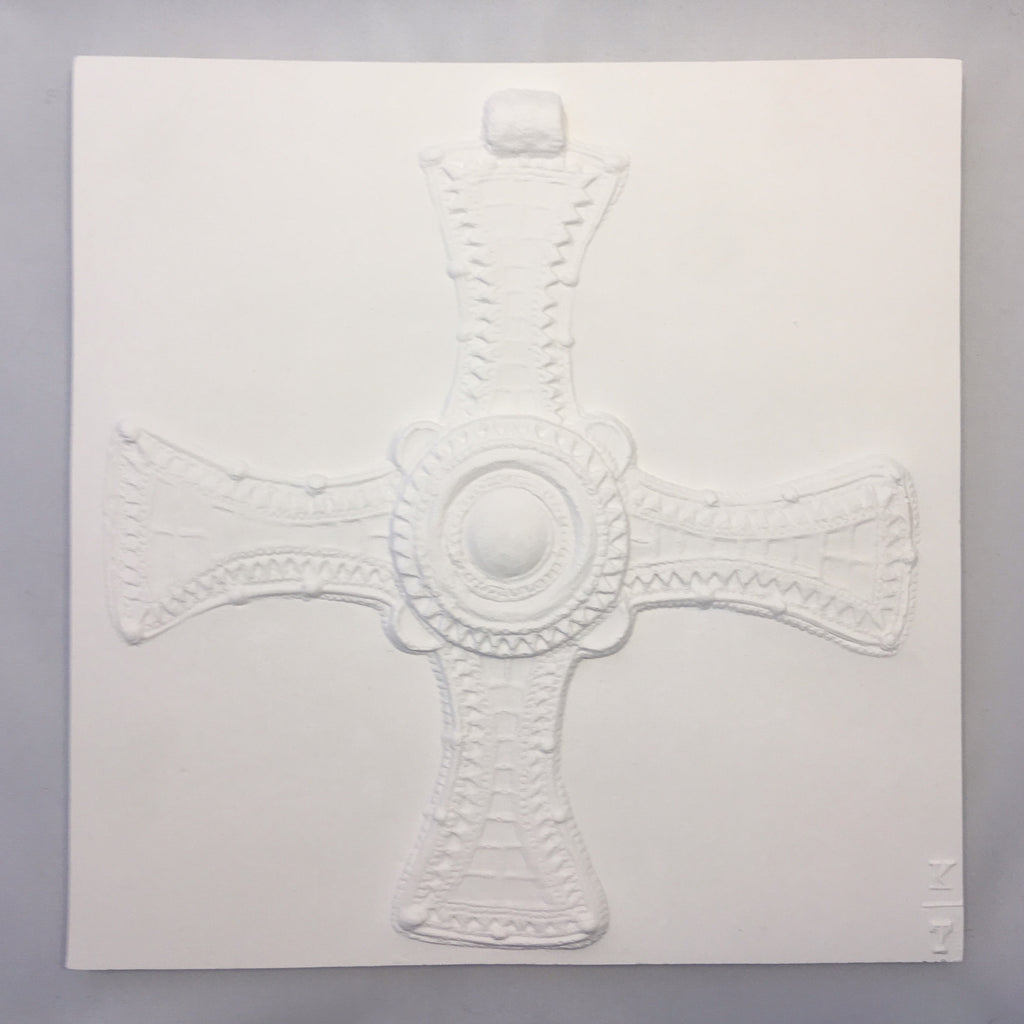 St Cuthbert's Cross Tile
The Beautiful Tiles are hand crafted by local artist Kathryn Thompson, she has a passion for forestry which is what pushed her in the direction of creating these beautiful tiles. We collaborated with her to create a bespoke St Cuthbert's Cross only available here on Holy Island. 
The Celtic Cross represents the meeting place of Divine energies and can be seen as a symbolic compass, offering spiritual navigation on lifespan's path.