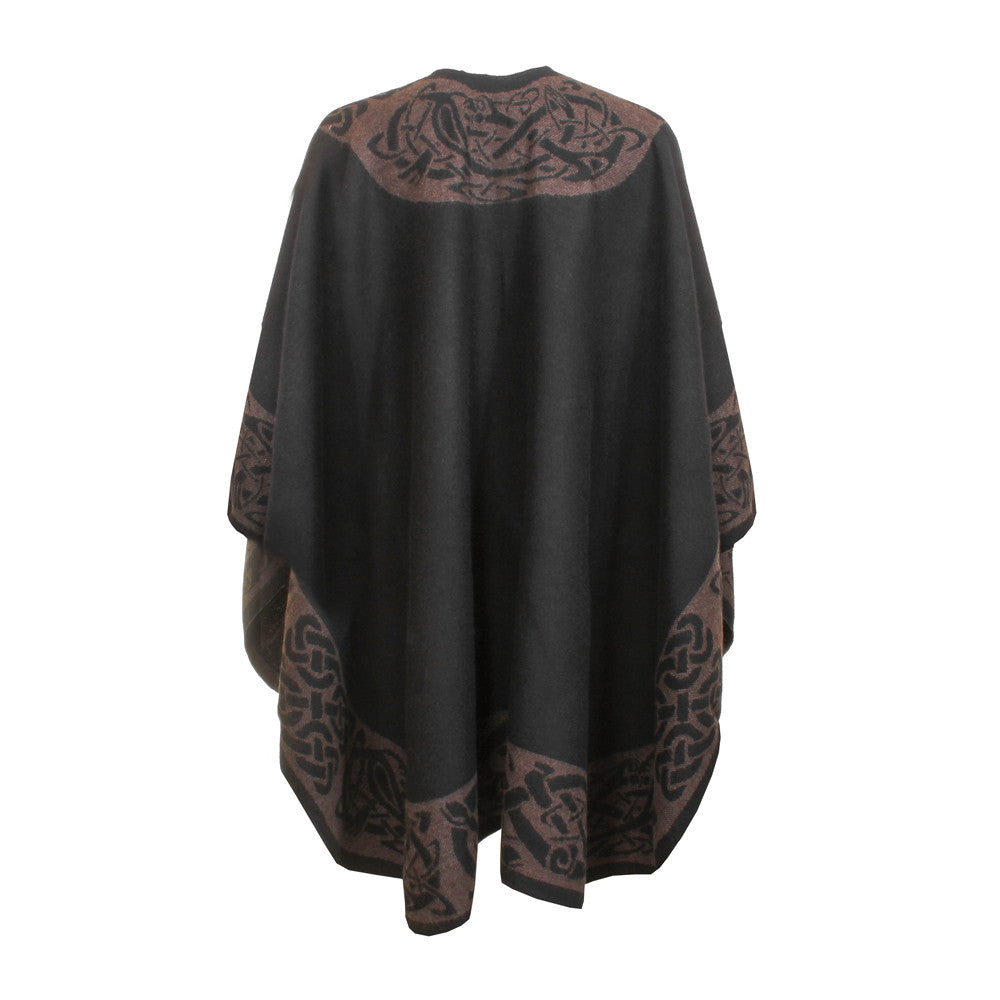 Celtic Wrap
These wraps are super stylish. They have the celtic knot work around the border and are reversible. The edges are curved. Really popular with people who want something simple to put on that looks great and keeps them warm - so really good for our English summers!
Reversible shawl with Celtic motif in 100% Acrylic Jacquard Woven Birdseye in reds. Squared edges and deep fringing,
Black/grey shawl has a deep knotwork border and a deep fringe,
Brown/black shawl has a zoomorphic border and curved edges.