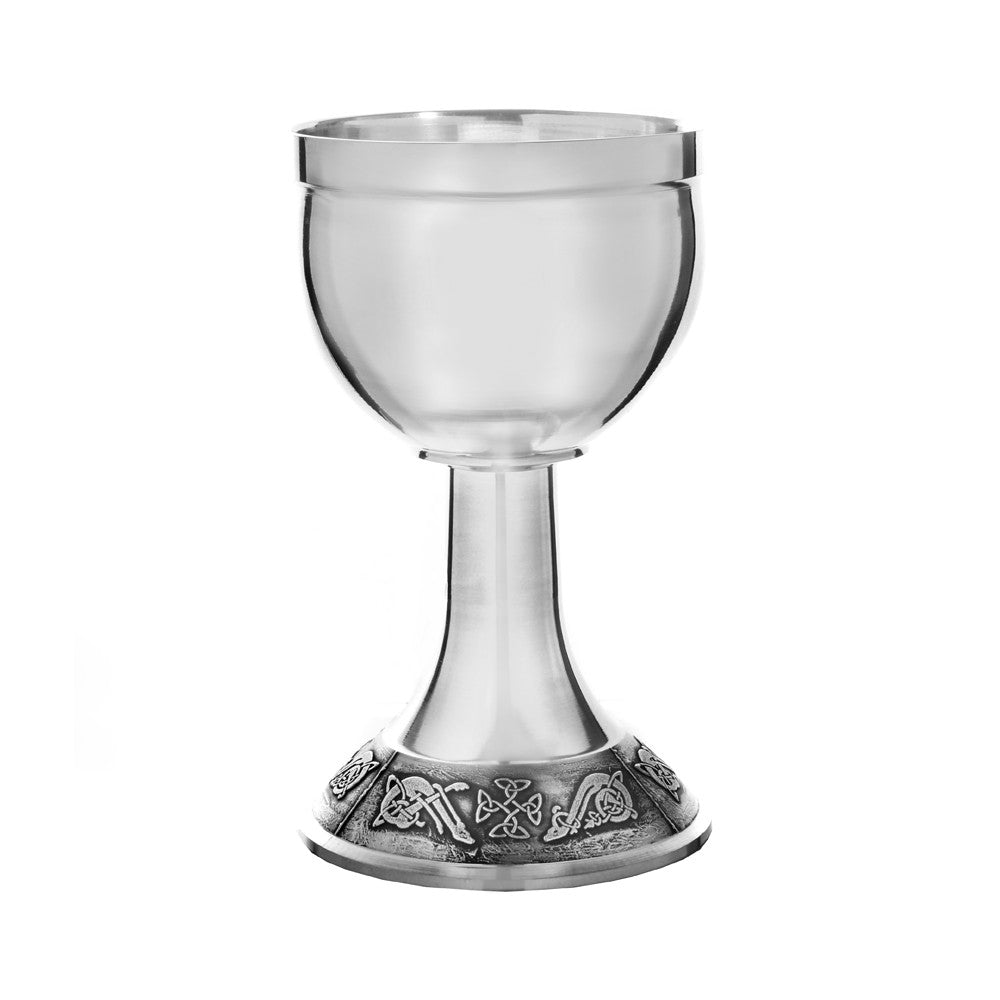 St Cuthberts cross Holy island - Chalice - Pewter
Pewter Chalice. This goblet has a Celtic pattern around the base. The St. Cuthbert cross design is exclusive to Celtic Crafts of Lindisfarne. This chalice is popular with small churches or for an individual traveling communion set, it can also be bought without the cross and then makes a good drinking goblet - I'm thinking mead or maybe red wine...
All of our pewter is lead free.  Pewter is a soft metal and will mark with use, but that just adds character. As pewter is lead free it will not darken like the pewter of old, but it will dull down to a warm tone. Pewter is cleaned by washing in hot soapy water and drying with a very soft cloth.
The size of this Chalice is:
12 cm tall
8cm dia.
with a base of 10.5cm.