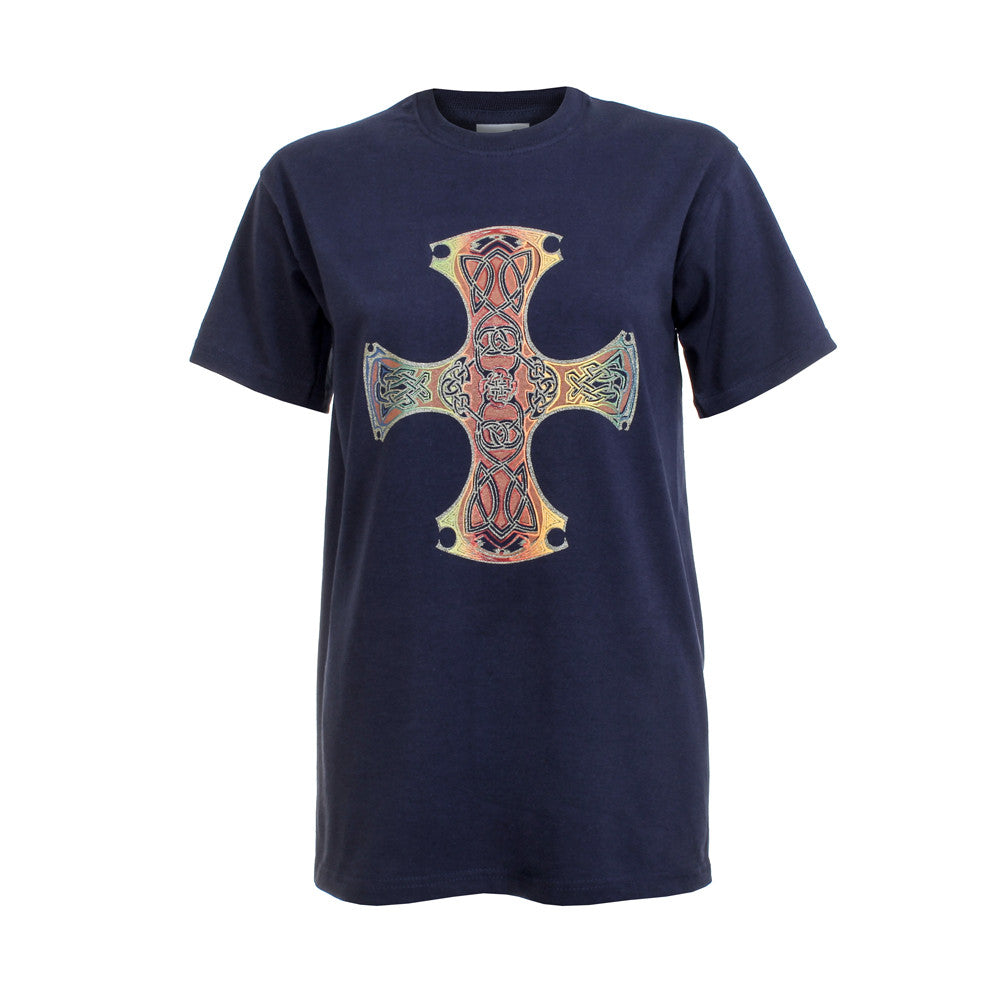 St Cuthbert's Walk T-Shirt - Holy Island
Exclusive to Celtic Crafts, this t-shirt is made of high quality cotton and does not twist or fade (please don't bleach).  The printing lasts many years .
On the front is a Celtic cross and on the back, an amazing money saving idea... St. Cuthbert's Way map!  You start your journey as an ordinary traveller, then as the days progress hopefully the walk will make you more in tune with the Monks and Pilgrims of old...
Sizes:  small = 36" chest  27" long     med.= 42" chest  28" long       large  = 44" chest  29" long       XL   46" chest   29.5" long         XXL      the sizes are approximate, but pretty close.         
washing instructions:  normal 40 deg wash, best not to tumble dry and iron from the inside, not directly on the patterns.