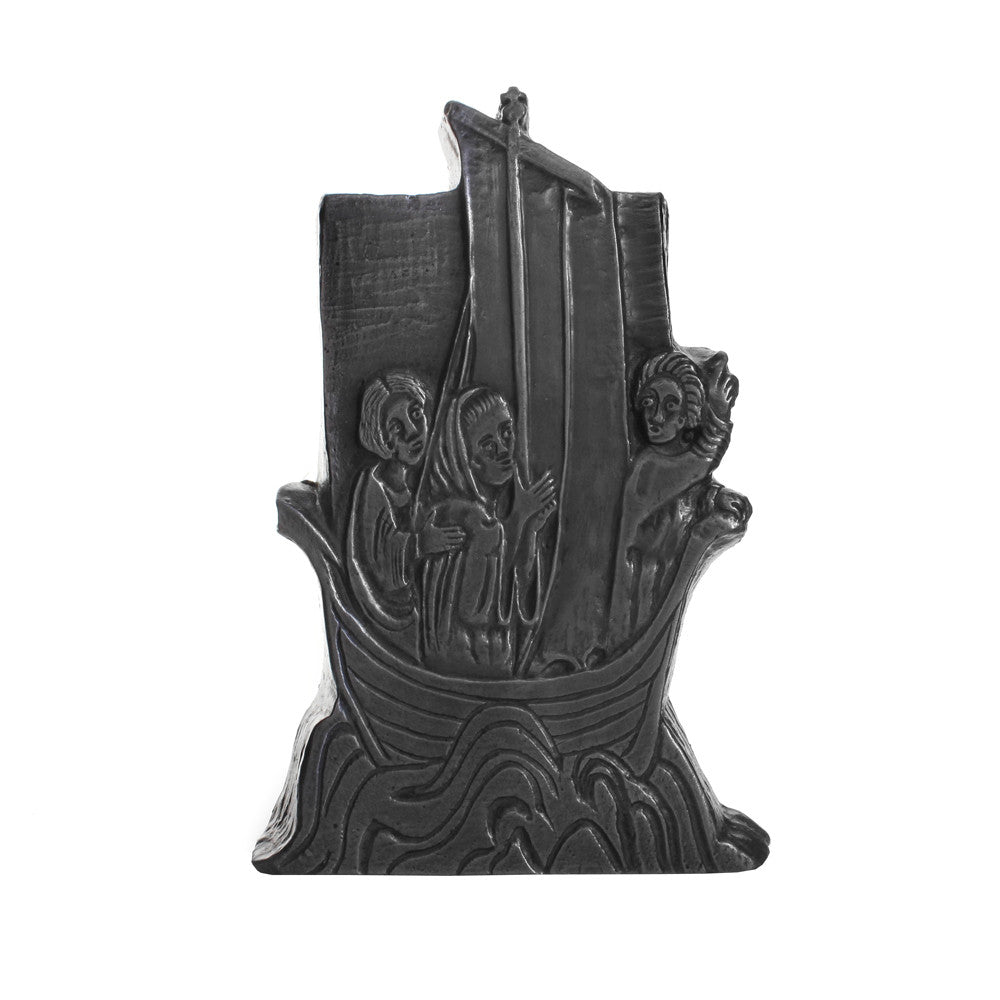 Holy Island Lindisfarne Boat
This cute plaque is taken from a book in the British Library: - A Menagerie of Miracles: The Illustrated Life of St Cuthbert.  It depicts St. Cuthbert with two other men sailing in a boat.  I was so taken with this picture that I asked Wild Goose Studios to make a version for us to sell in the shop, I'm pleased to say that it has proved very successful. 
Made in bronze with resin and ceramic core, the size is approx: 13 cm x 9 cm wide.
There is a hole in the back to hang on a wall.