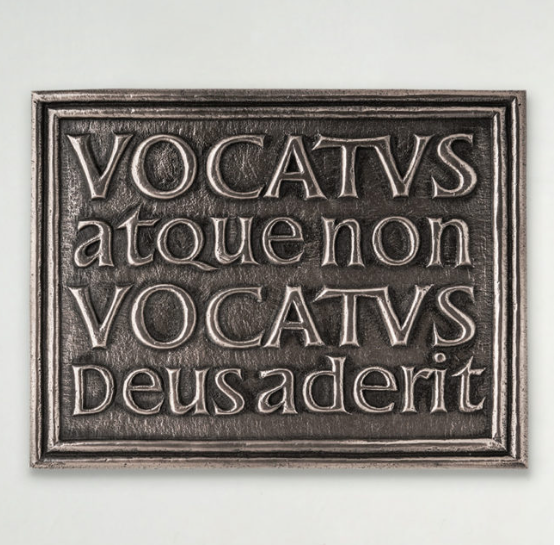 Resin wall hanging - Bidden or Not Bidden God is Present
Meaning 'Bidden or not bidden, God is present', this was carved in the original Latin over the door of the great Swiss psychotherapist, Carl Jung to remind those who entered of the presence of the spiritual in the everyday.
An original design carved by sculptor Ken Thompson.
Dimensions: 8.5 x 6.5 inches (22 x 17cm)
This piece comes with a cotton presentation bag.