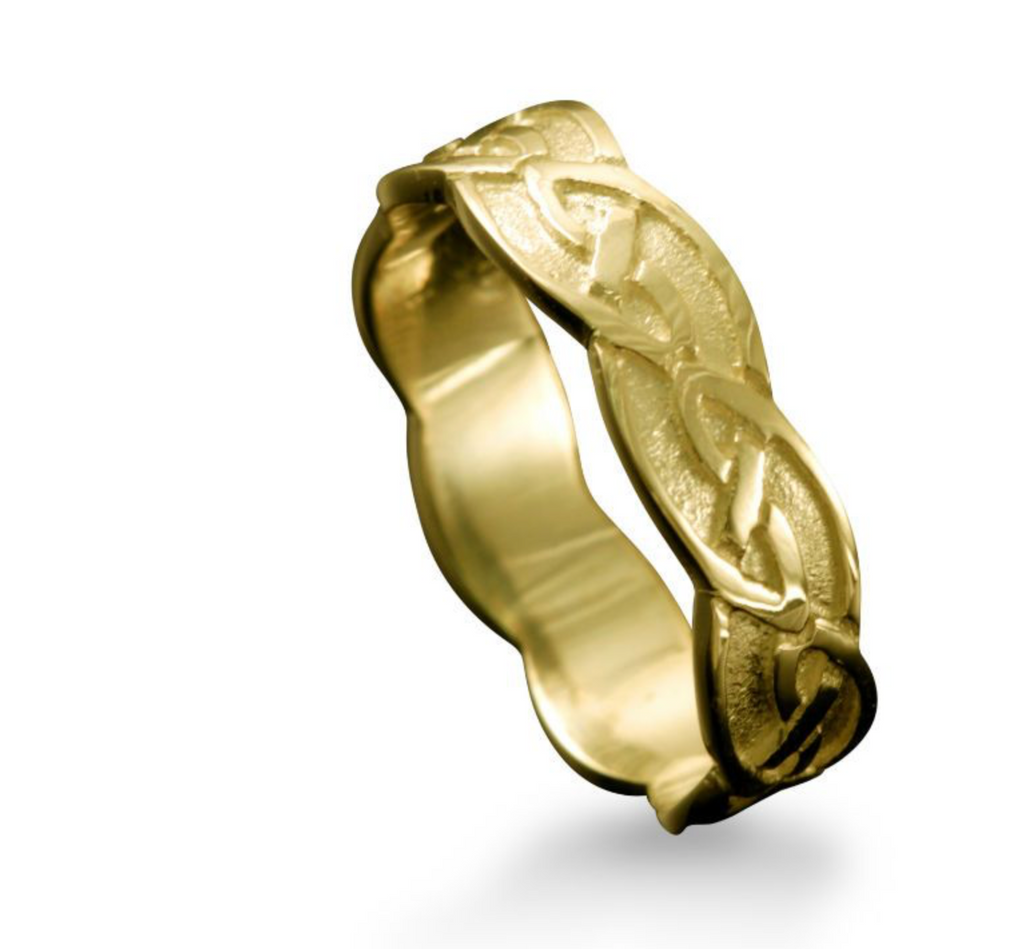 Celtic Gold Ring
Fetlar Celtic Ring
Named after the Island Fetlar in the Shetland Isles. 
Celtic band ring with an unusual twist - the "wavy lady".
Each ring is made in the workshop on the Shetland Isles and carries a lifetime guarantee. please send a separate message to specify ring size . This item Is made with a beautiful 9ct gold. 
 for sizes over Q there is an additional cost