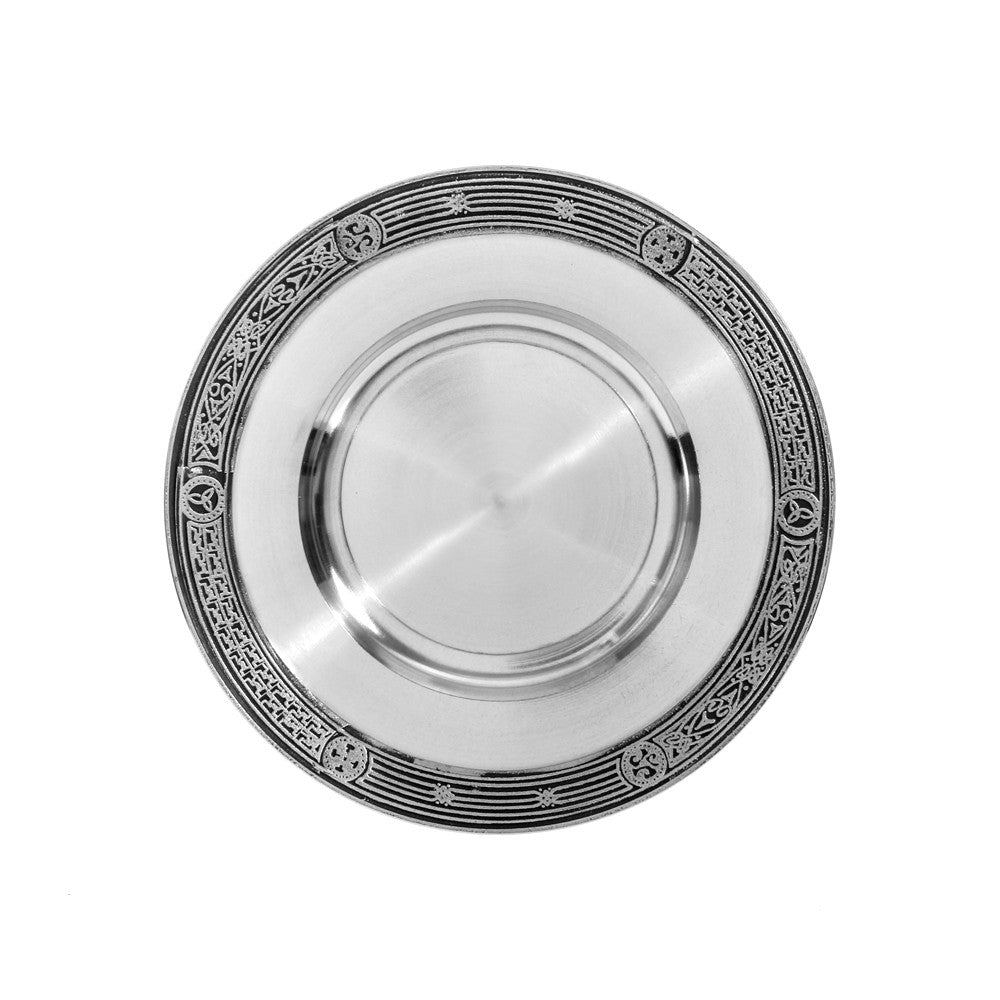 Celtic Paten - Pewter
This round 6" ( 15.5 cm ) paten will fit on the top of the larger chalices.  It is large enough for a reasonable sized congregation if using for communion. The indent on the rear measures 7.5 cm across, but the extra dome adds a further 1 cm so will fit a 9 - 9.5 cm dia chalice.
Fits on large chalice, P184
It can also be used as a side dish and looks very attractive on display with all your goblet collection.
care of pewter:
wash in hot soapy water, dry with a very soft cloth.
Only leave acidic items, ie. Olives, lemons, for a very short time, they can turn the pewter dark.