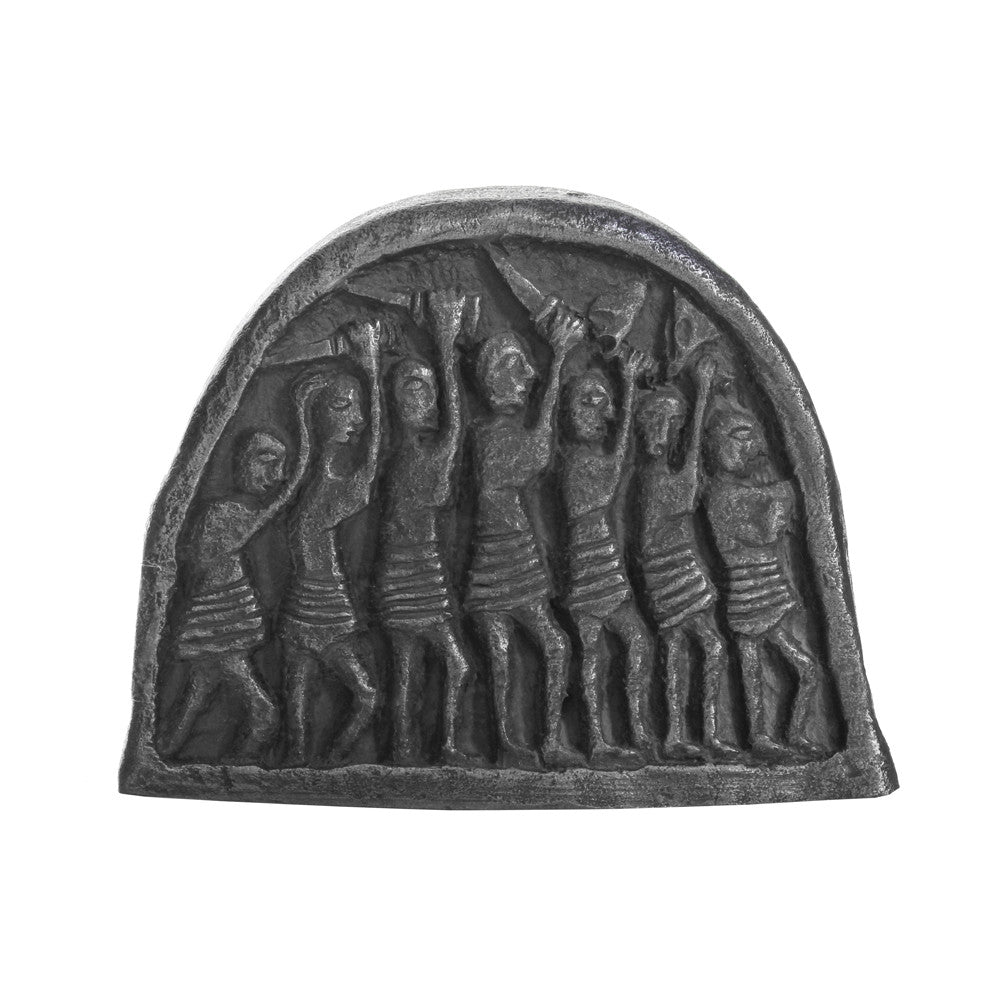 Holy Island Battle Stone
The Battle Stone or Warrior Stone is the best known of all the Lindisfarne sculptures.  It has two faces: one showing a procession of warriors and the other side shows symbols of the sun and moon with two kneeling figures with hands upraised, placed either side of a cross.
Perfect for a paper weight or a Christening present for a boy?
The Battle Stone is hand made using cast iron with a resin & ceramic core.
Size:  approx 8 cm tall x 3 cm wide