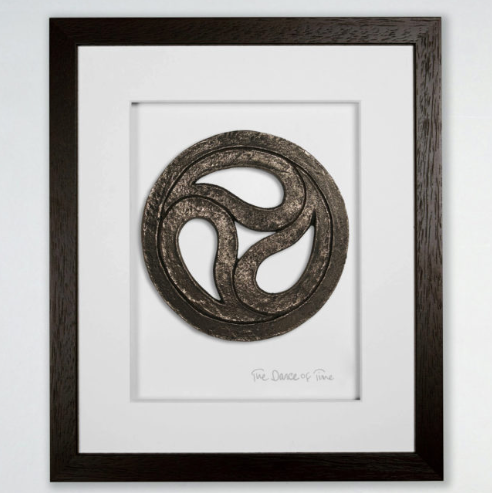 Resin framed wall hanging - Make time to dance
In our busy world, time is ever more precious, as is the importance of taking time out: time for celebrating; time for joy; time for living.
Make time a dance.
An original design by Studio co-founder Kathleen Smyth, based on a triskele pattern from Galway.
Dimensions:11 x 13 inches (28 x 33cm)