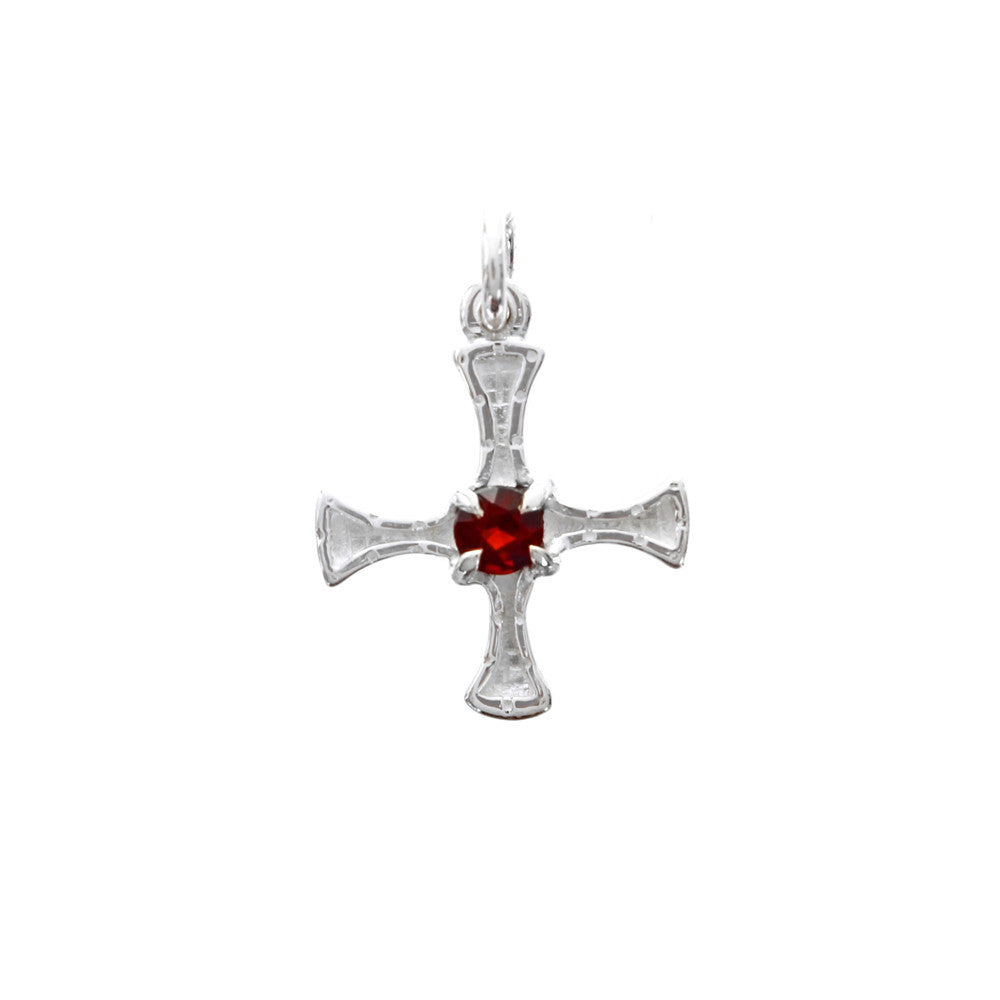 St Cuthberts Cross Holy island - Charm
St. Cuthbert Charm or small pendant in 9ct Gold - made by Shetland Jewellery exclusively for Celtic Crafts of Lindisfarne.
This delicate piece has a lovely red garnet in the centre, the loop is big enough to pass a chain through, perfect for a discreet cross or a young person.  This charm/pendant is popular for Christenings and Birthdays.
The Charm is around 1cm wide