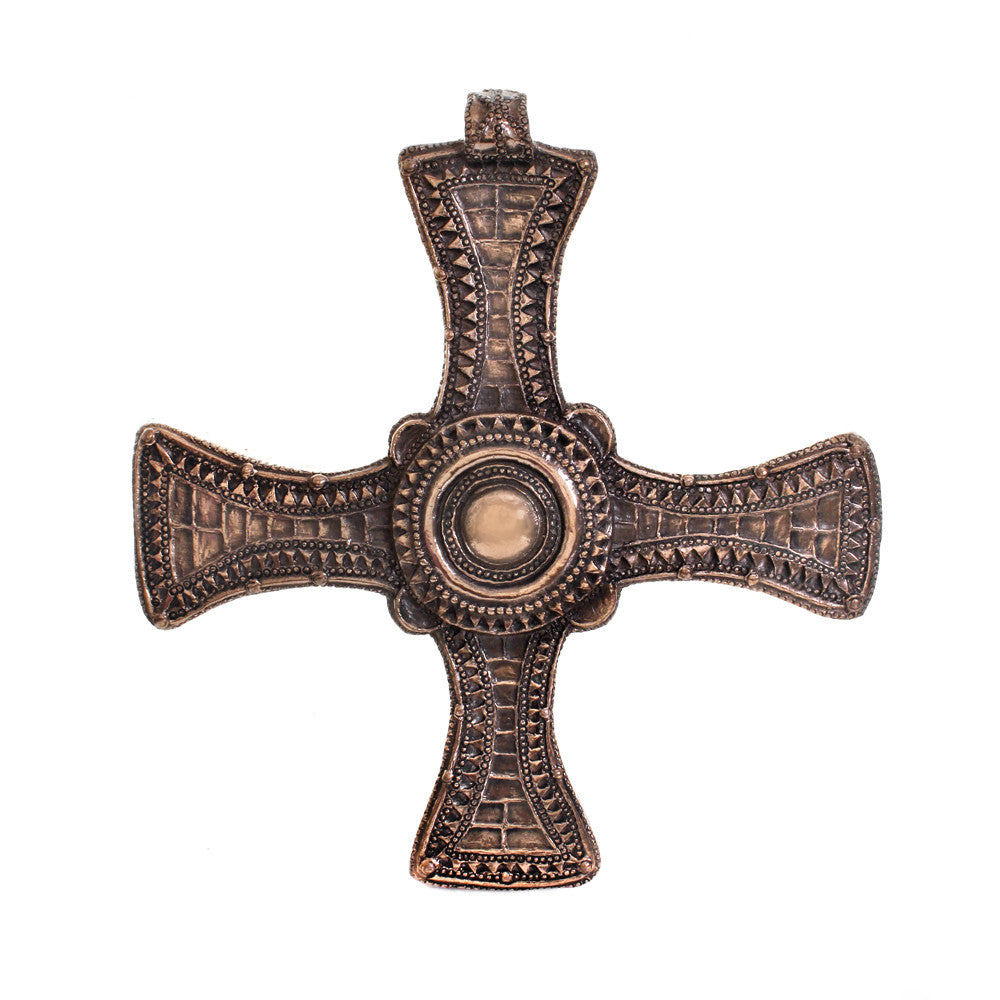 St Cuthbert's Cross Holy Island - Resin
We met Kathleen Smyth at a trade show a few years before she retired, had a chat about a St. Cuthbert's cross and this is the result. Totally exclusive to us, this resin cross is so close in detail to the original pectoral cross - just not made out of gold and precious jewels!  This cross has been very popular and can be found all over the world, we are very proud of it - thank you Kathleen.
Made at the Wild Goose Studios in Ireland, the cross is resin with bronze powder added, there is a hole in the back to enable you to hang it on a wall if you wish.
The size is approx:  14cm square.