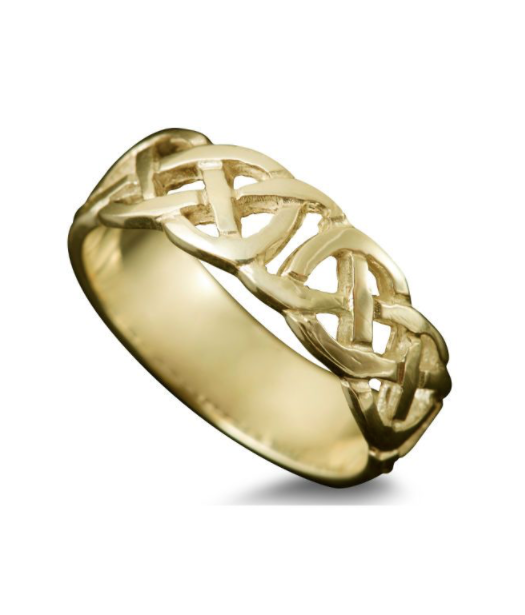 Celtic Gold Ring
Vaila Celtic Ring
Named after the Island Vaila in the Shetland Isles. Openwork Celtic Ring incorporating the never ending 'line of life' knot work.

This ring is approximately 6.5 mm wide head tapering to a plain band 4.5 mm. wide and is available in all finger sizes.
Each ring is made in the workshop on the Shetland Isles and carries a lifetime guarantee. please send a separate message to specify ring size . This item Is made with a beautiful 9ct gold. 
 for sizes over Q there is an additional cost